Irish actor quits LA life-style for an ANCIENT CASTLE in Tipperary
Hollywood star, Patrick Bergin, has left the Los Angeles lifestyle to restore and live in an ancient castle in County Tipperary.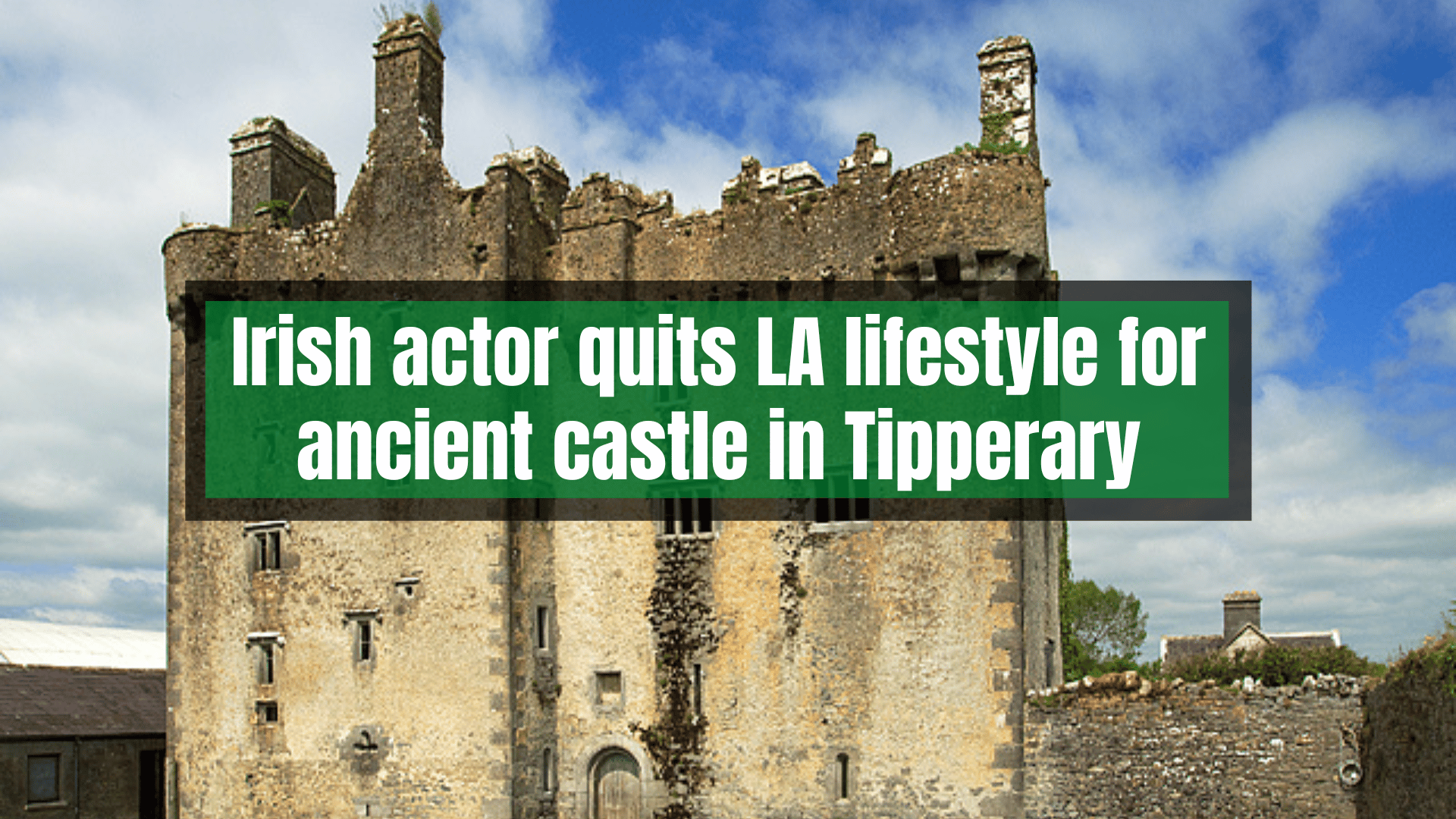 This Irish actor, who made it big in Hollywood with classics Sleeping with the Enemy and Patriot Games, has decided to leave his California residence behind to refurbish Owl Castle in Tipperary.
Working on a new series called Cold Sun alongside Tara Reid, while also releasing a cover of a Leonard Cohen song for Trocaire, he has taken on a whole new role as a castle owner in Ireland.
Patrick Bergin – Hollywood star to Irish castle owner
Credit: imdb.com
Irish actor quits LA lifestyle for an ancient castle in Tipperary. Patrick Bergin is perhaps best known for playing opposite Julia Roberts in Sleeping with the Enemy in 1991.
He has even played the villain in the famous BBC soap opera EastEnders. He has residences in LA and the UK but loves the peace and quiet the castle in Tipperary offers.
The Hollywood star reserves the hustle and bustle for visits to Dublin, London and LA. Bergin told RSVP Live that he considered himself settled in the Midlands.
Owl Castle – a 300-year-old ancient castle
Credit: geographe.ie
The 18th-century Owl Castle is located near Cloughjordan on the Offaly Tipperary border. Bergin told the Irish Sunday Mirror, "There's so much work to do aesthetically.
The castle has been designated a heritage site – I've got the oldest oak in Ireland, but we need to do a bit of structural work."
Bergin aims to make the 300-year-old castle "nice and cosy". He told RSVP Live that he fell in love with his new abode when he saw the listing while in Spain.
In fact, it's not a new purchase. He bought the castle nearly 30 years ago. It's the renovation, making the castle a home, that's happening now.
Settling down – Irish actor quits LA lifestyle for an ancient castle in Tipperary
Credit: Facebook/ Patrick Bergin
He told RSVP Live, "It was the atmosphere and charm of the place that drew me in. It's not a cold castle; it's a warm castle."
Bergin has been non-stop in his career, making over 80 films. He said, "I've rarely had a moment's rest because I would be making four or five films a year."
The actor, who is originally from Dublin, said, "I would be all over the world, so it's as easy for me to be here as my place in England, which I quite like, but I'm thinking I might have to give it up because this is a nicer place to be."