East LA crash leaves one useless | East Los Angeles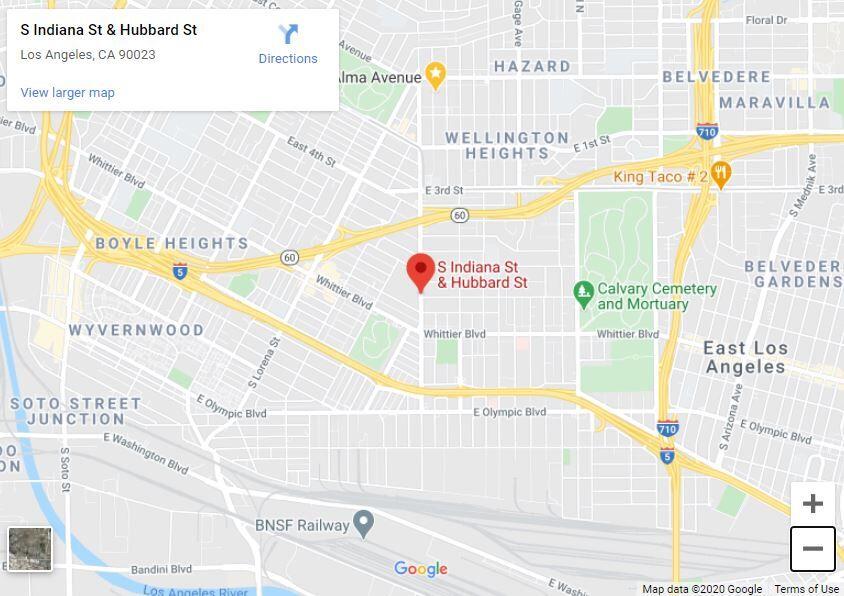 Google Maps
East Los Angeles – One person was killed in a single vehicle accident on the East Los Angeles-Boyle Heights border this afternoon.
The crash happened just before 4 p.m. near the intersection of Hubbard and South Indiana Streets, not far from Robert Louis Stevenson Middle School, according to the California Highway Patrol.
Initial reports to the CHP showed that the vehicle hit either a pole or a wall.
One person died on the scene and it wasn't immediately clear if anyone was injured, said Leslie Lua of the Los Angeles District Fire Department.
Southbound Indiana Street has been closed to traffic while officials are investigating the fatality.
To update: The victim was identified as 60-year-old Everardo Palma, 60, said the coroner and CHP.