Ash Staging create a vibrant, shiny home inside in LA
The 1990s revival may be fully upon us in the sartorial sense, but the residential space may not be too far behind. Making a case for the exuberant, postmodern aesthetic is a new concept house from Ash Staging, nestled high up in the Hollywood Hills – 'a bona fide time warp to the postmodern hedonism of the 1990s', as the firm's partner, Andrew Bowen, describes it.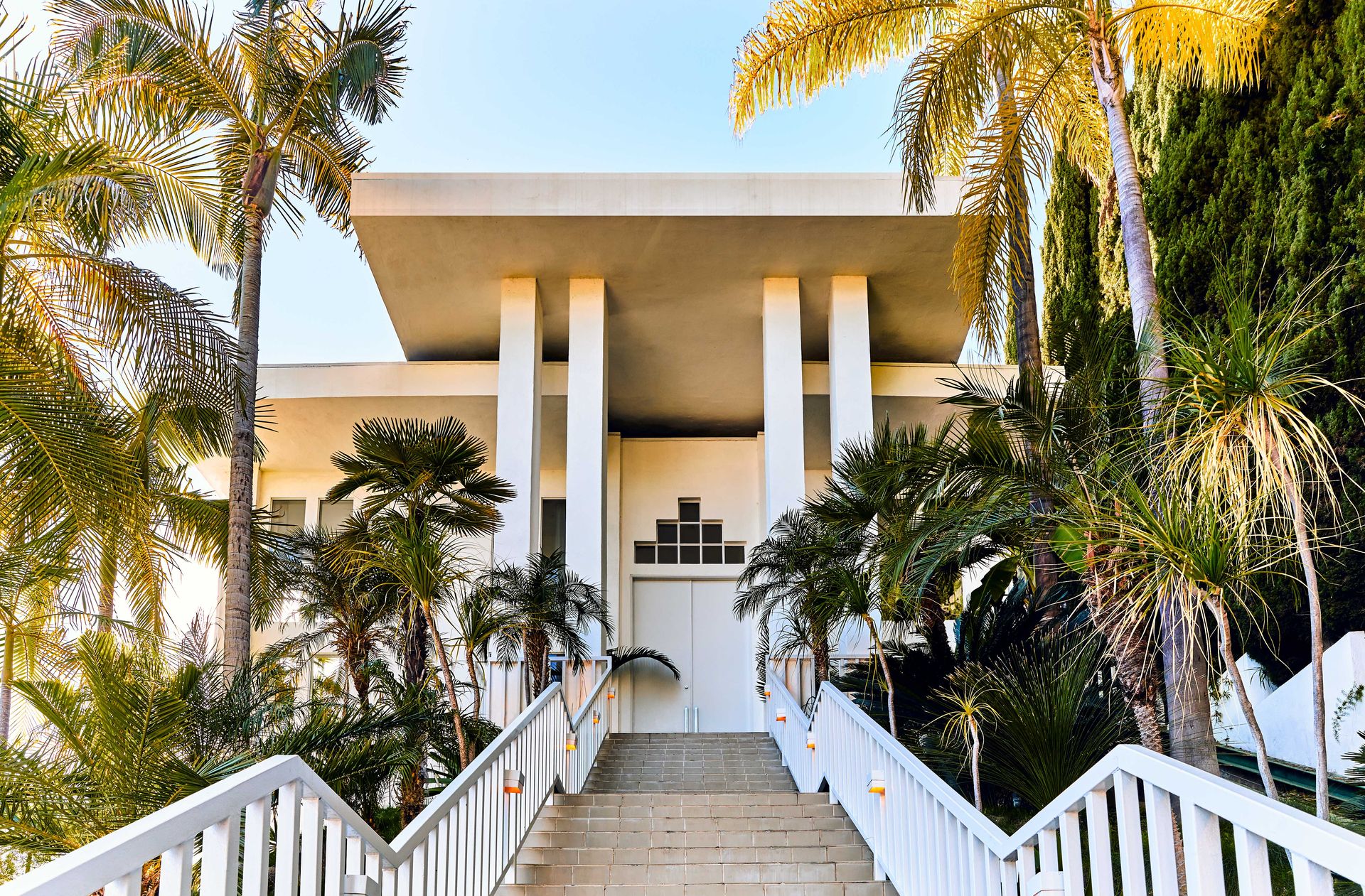 (Image credit: Christian Harder)
'Speaking without hyperbole, it is the equivalent of a white Lamborghini Countach,' he continues. 'From the incredible block pyramidal motifs to the double-height ceilings and ultimately the endless LA view that stretches from downtown to the ocean, it just clicked. All the while, the architecture is simplistic enough in its geometry and palette that the end result easily translates to resemble many of the contemporary, newly built estates that define a significant portion of our work today.'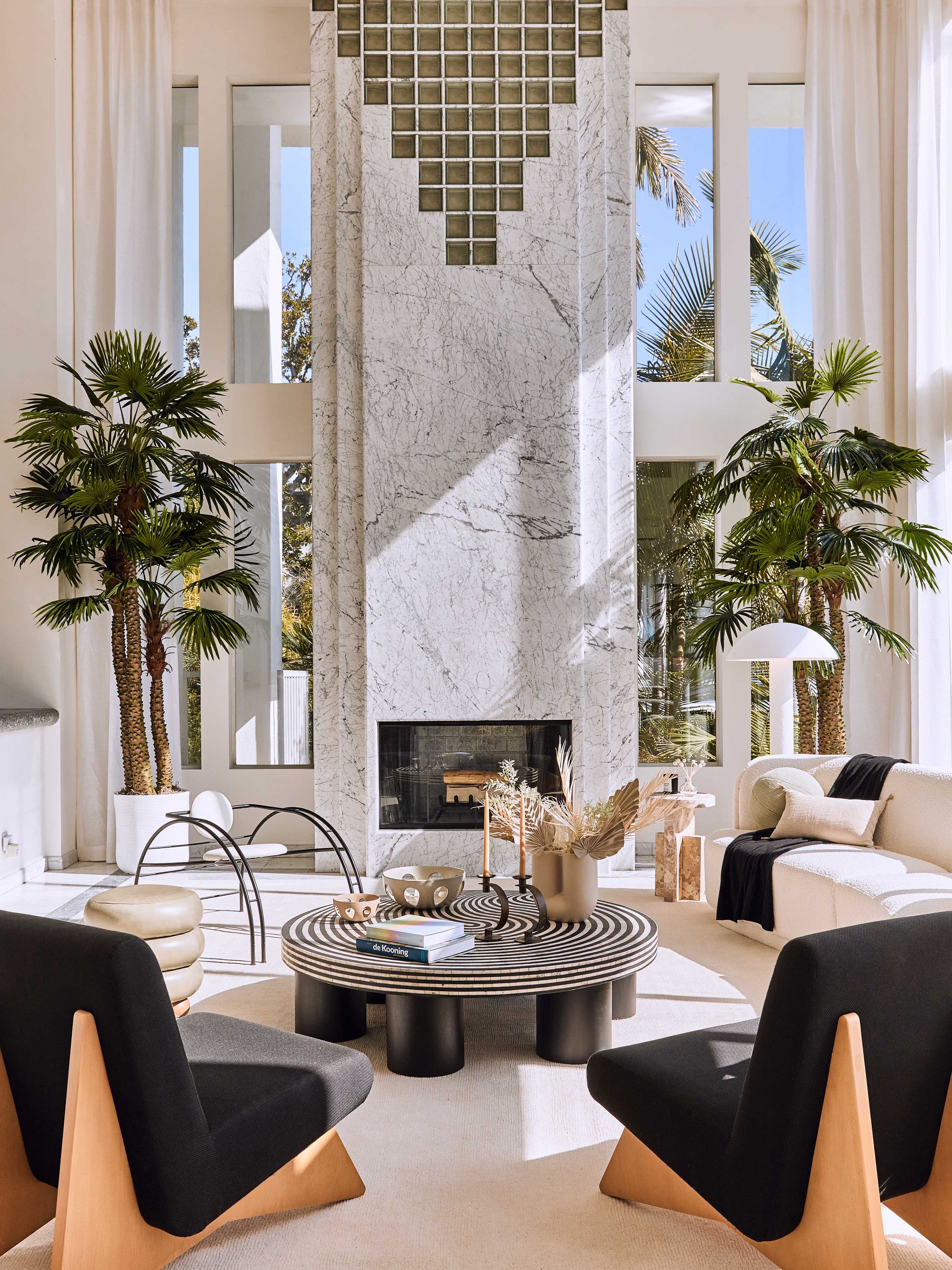 (Image credit: Christian Harder)
Celebrating once-sneered-at tropes like Jacuzzis, glass blocks and the use of Formica, Ash Staging's tribute to the 1990s makes only a few minor adjustments to the house's original state. 'We executed a handful of cosmetic upgrades with paint and drapery, but the house is [largely] untouched from its original design and enhances an instant nostalgia for those who walk in,' Bowen says. 'We are enamored of the curved, mirrored-in wet bar, with granite countertops, the sunken pool replete with fountains and a cubist waterfall as well as the oversized round skylight over the semi-circular floating stair.'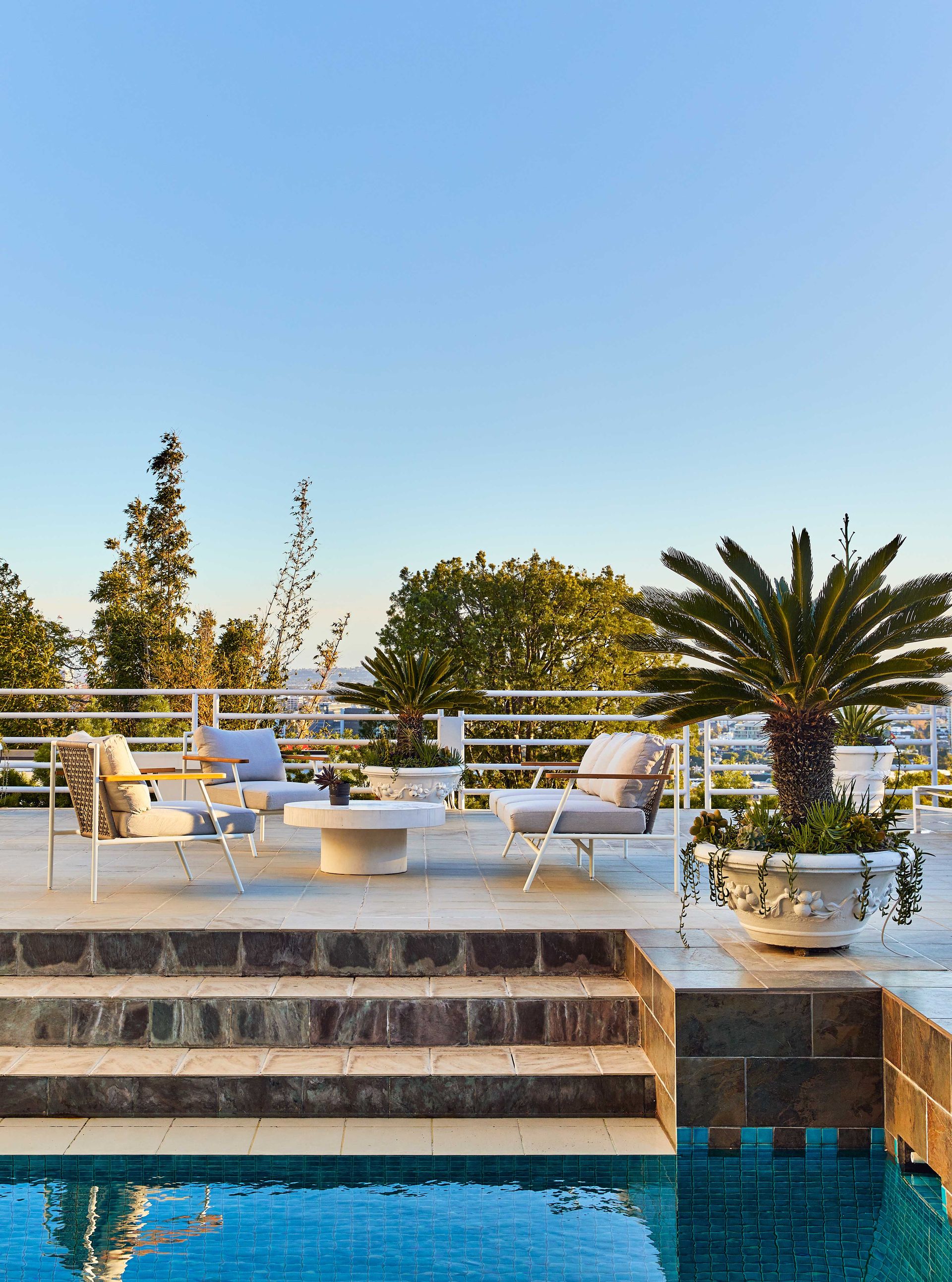 (Image credit: Christian Harder)
Ash Staging, the home staging and interior design service arm of the esteemed firm Ash, arrived at the project following the success of its first concept house design in a 100-year-old Spanish-style home last year. The firm visited everything from Richard Neutra modern homes to Tudor-style mansions before being moved by the extravagant maximalism of this 1990s-era bungalow, which the team filled with treasures, such as a rare Quebec 69 'Spider' chair from Amisco in the living room, an unusual wooden coat rack by Peter Opsvik that doubles as a standing sculpture, a Telestyle see-through wall phone with a visible, multicolored motherboard, as well as Ash's own 'Pillow' chairs, dressed in a yellow and white striped fabric.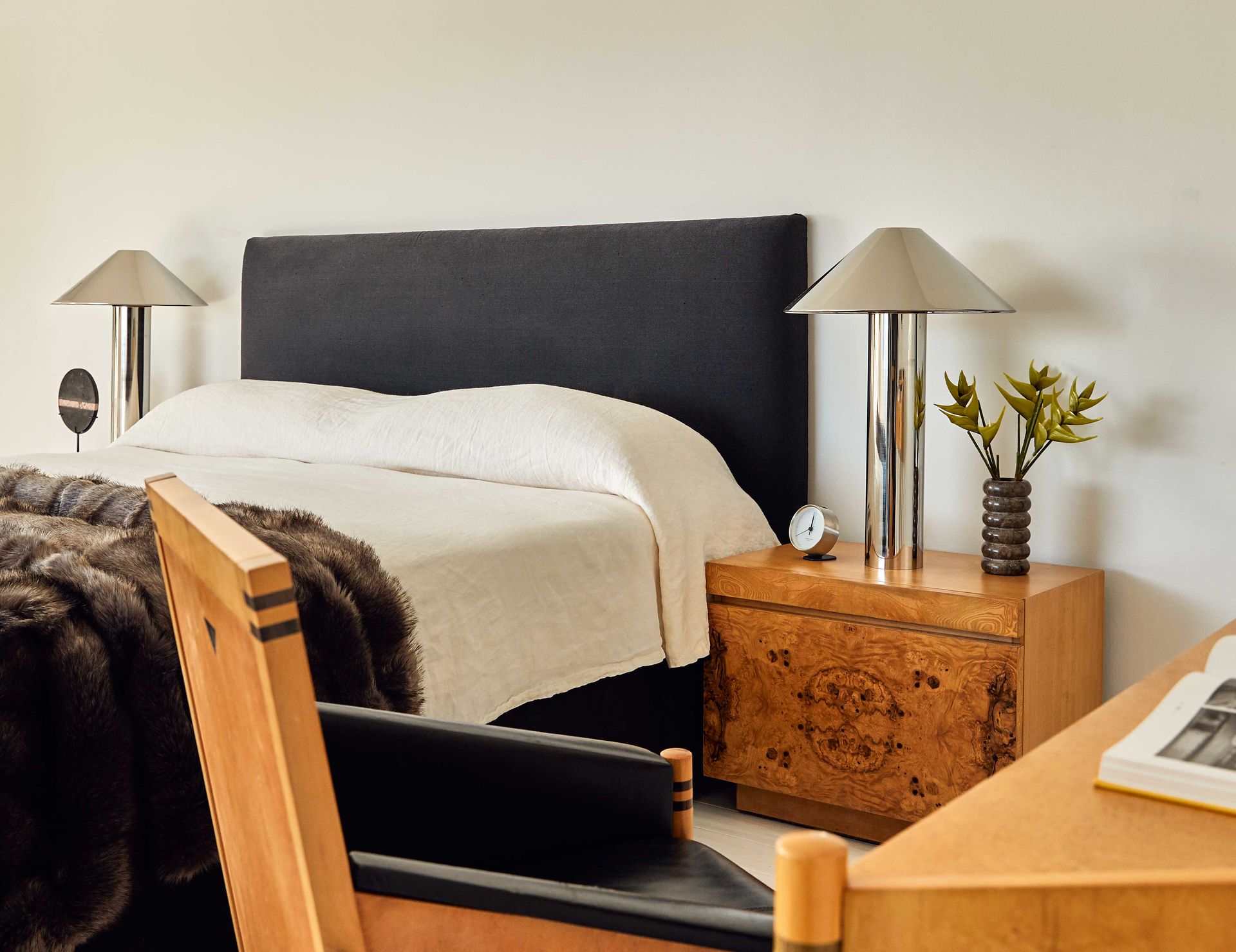 (Image credit: Christian Harder)
'Regardless of any era that we are working within, it's important for us to be at the bleeding edge of taste, gently pushing the envelope a bit farther than our clients and friends might currently expect,' says Bowen. 'The house is furnished with a mix of contemporary and vintage pieces, in a way that's both livable and highly desirable for 21st-century living. The result is at the core of our business model: show people how to live fabulously in any space.'
ashstaging.com (opens in new tab)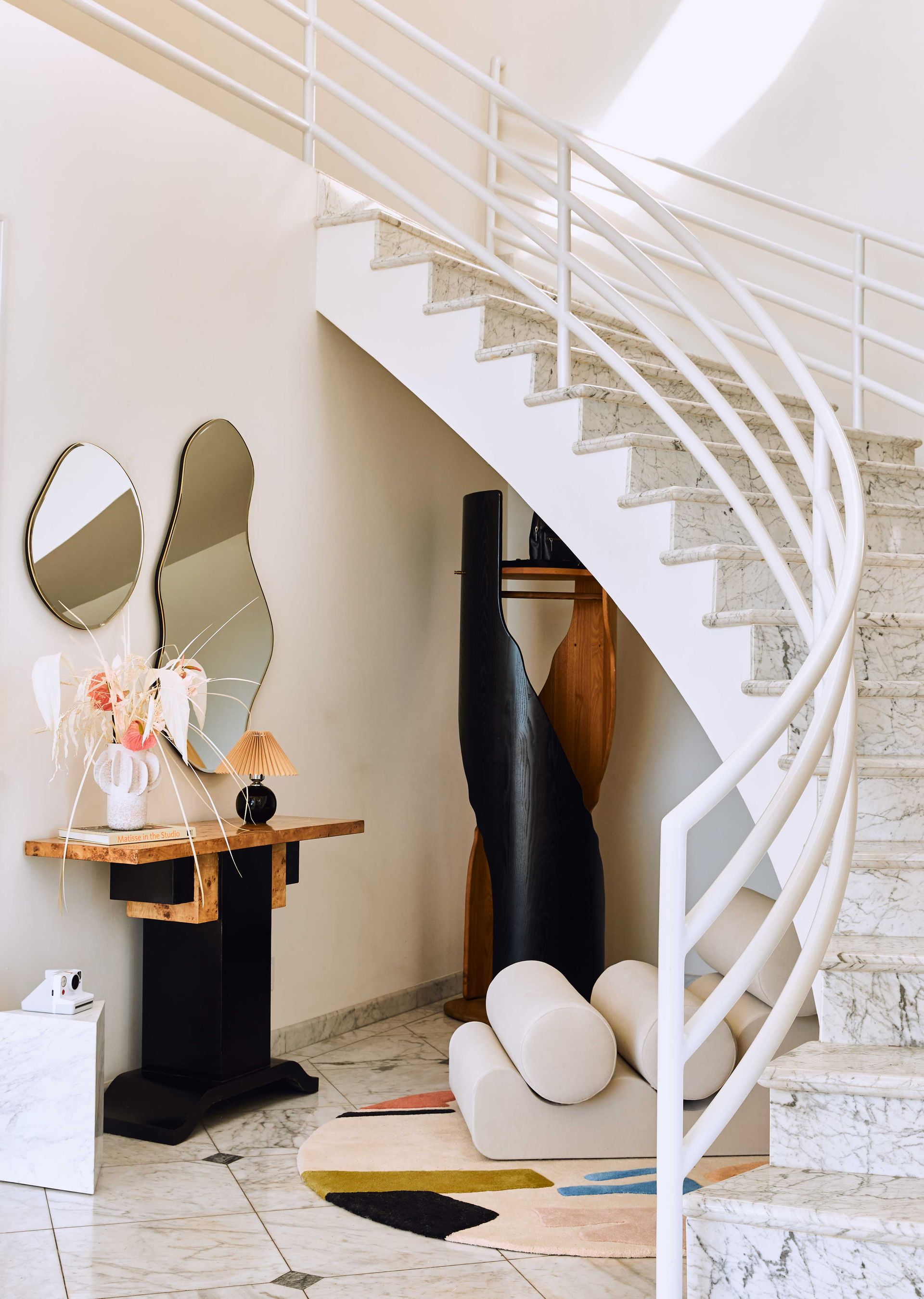 (Image credit: Christian Harder)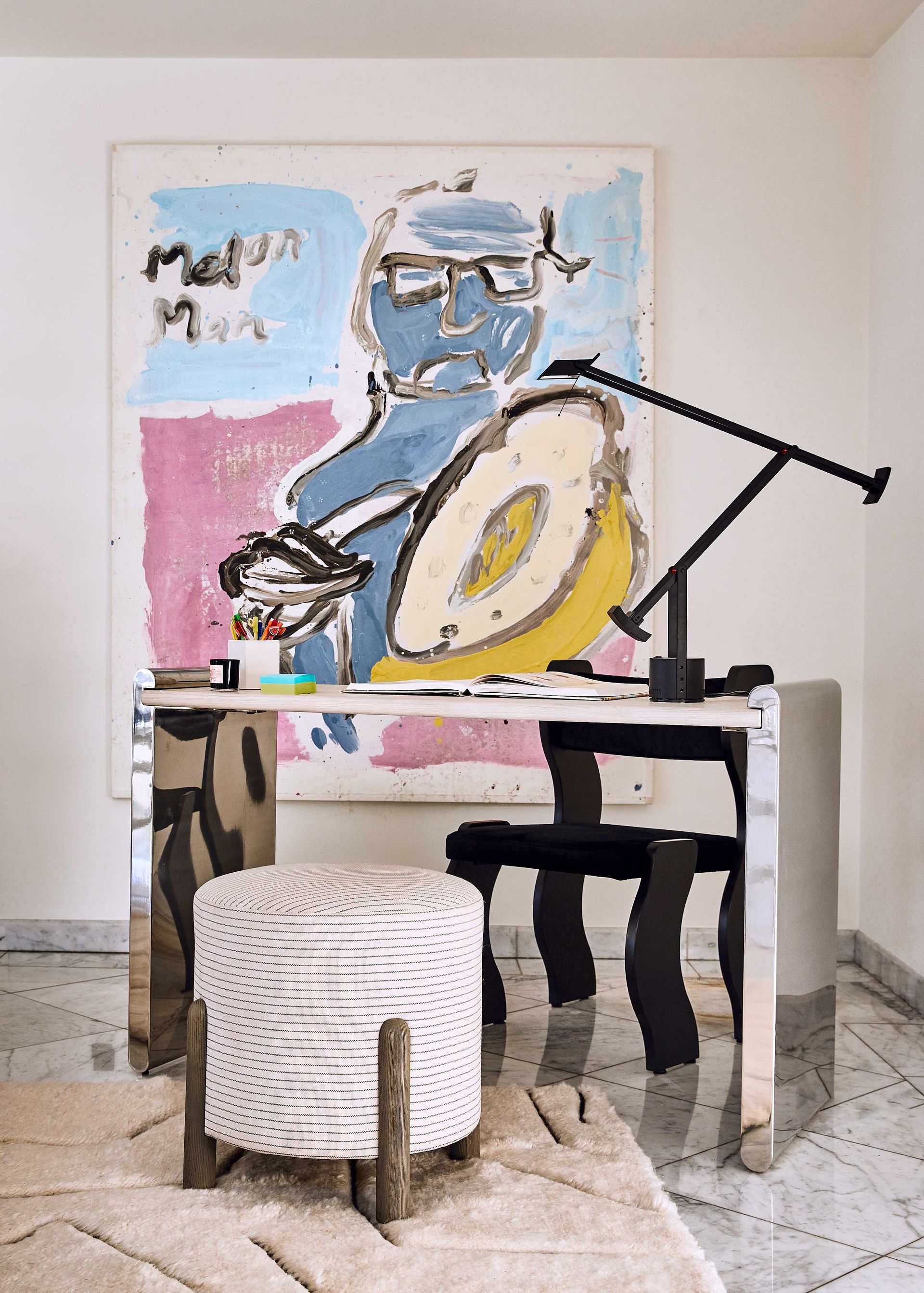 (Image credit: Christian Harder)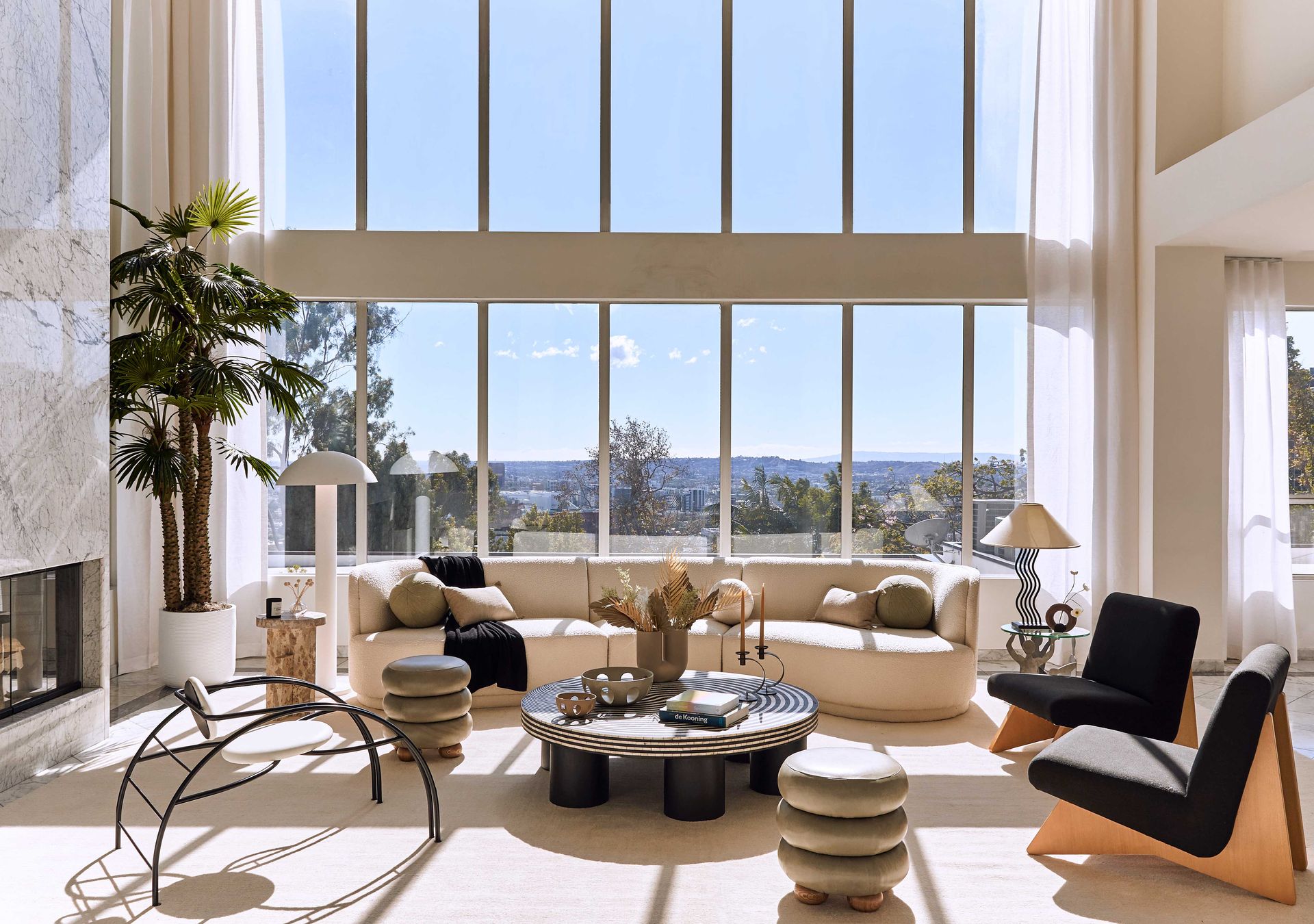 (Image credit: Christian Harder)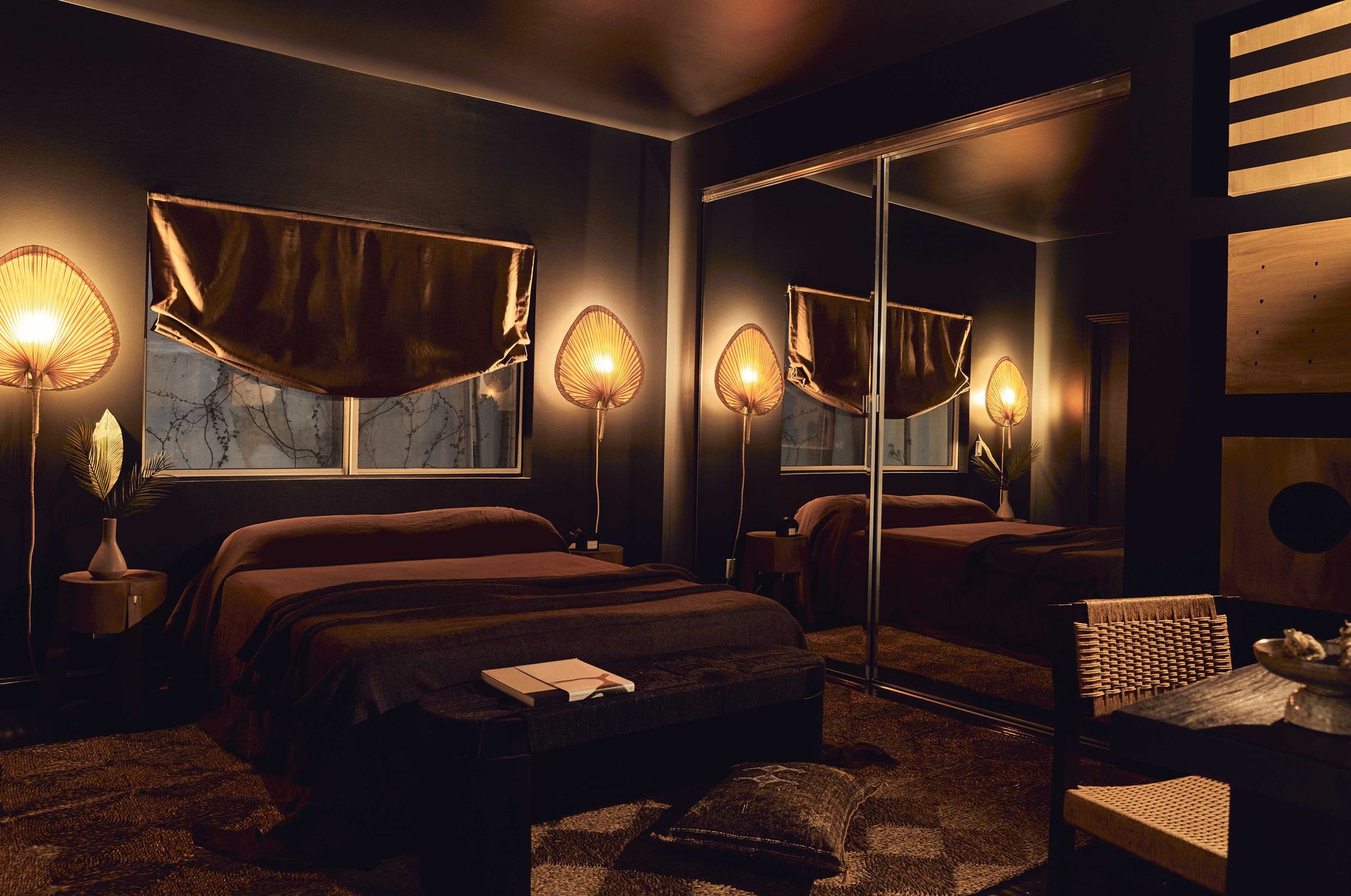 (Image credit: Christian Harder)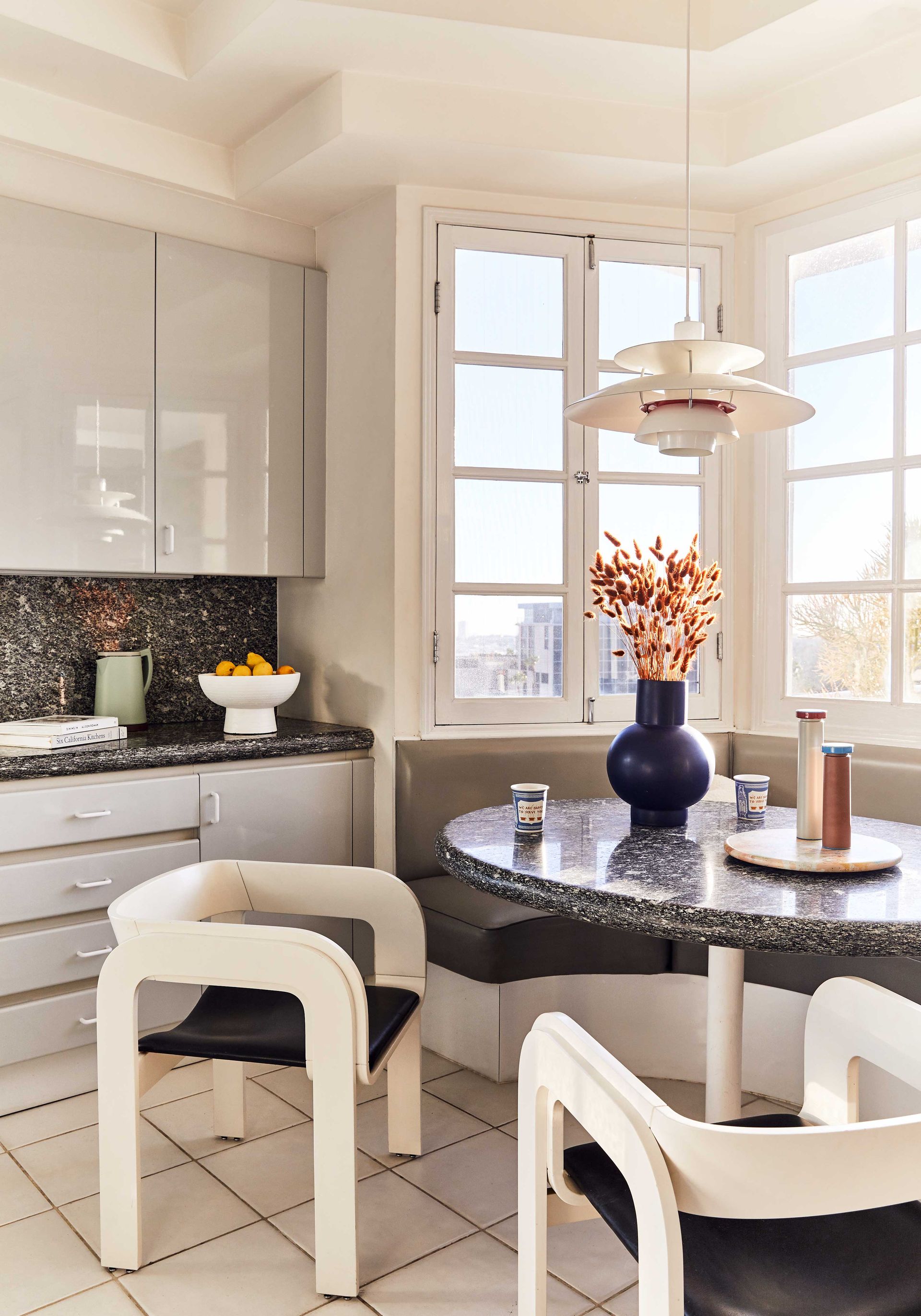 (Image credit: Christian Harder)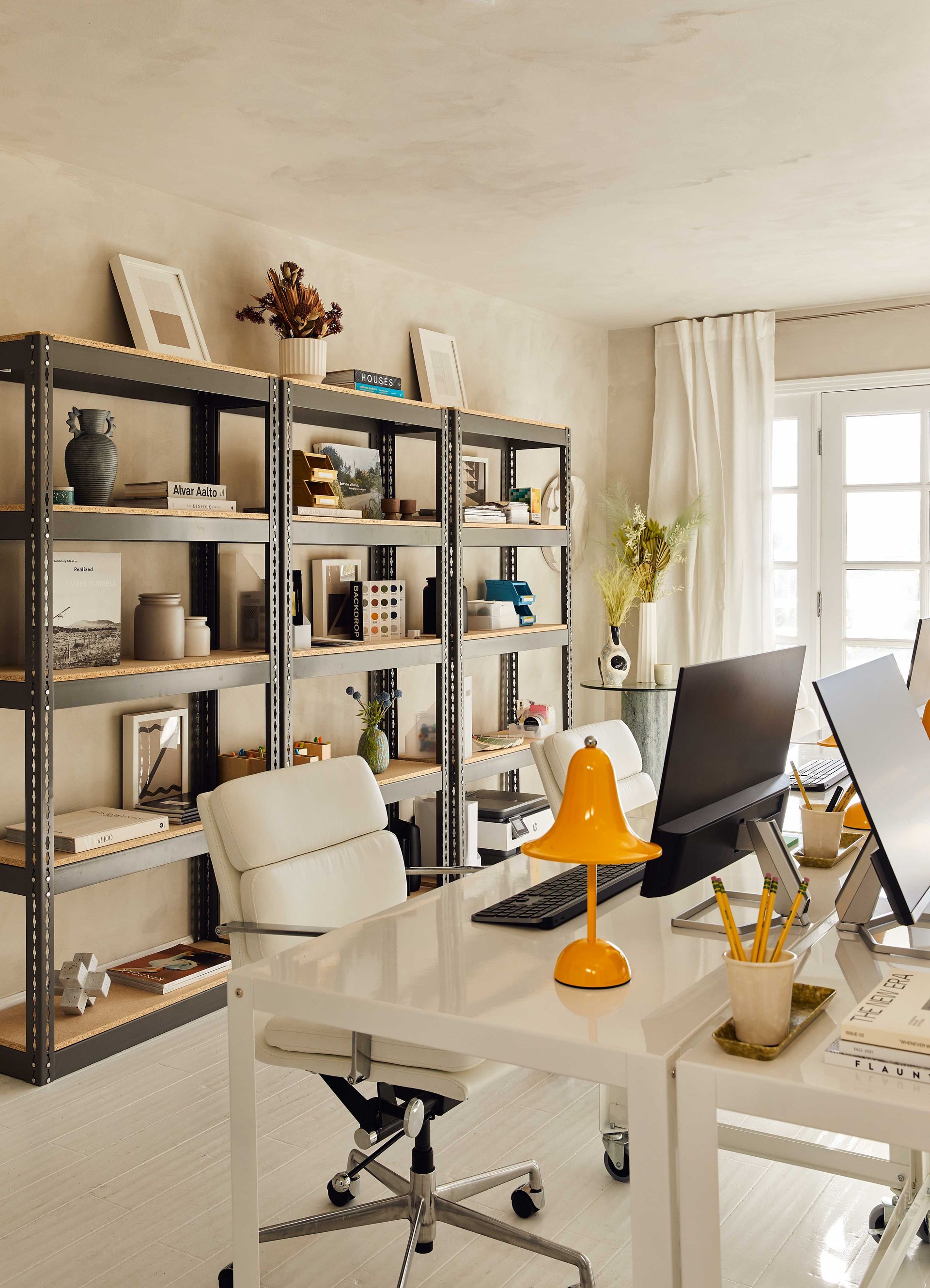 (Image credit: Christian Harder)